John Stezaker
Photograph of artist John Stezaker.
Photographed at Whitworth Art Gallery, Manchester at the opening of his exhibition of his works donated by late gallerist Karsten Schubert
Steve McQueen
Photograph - portrait of director and artist Steve McQueen taken at the Whitworth Gallery, Manchester on the occasion of the opening of his film Ashes after it's acquisition by the gallery.
Josh Charnley
Photograph of Josh Charnley - Rugby player for Warrington Wolves, Sale Sharks and England Rugby.
Photographed at the Wigan Warriors training ground in Orrell, Lancashire.
Cornelia Parker
Photograph of British artist Cornelia Parker taken in Manchester at the opening of her exhibition Verso
A female fashion student photographed for Manchester Metropolitan University as part of a commercial photography commission
Matty Smith
Photograph of rugby player Matty Smith - Rugby League player for Wigan Warriors, St Helens
A portrait of a fashionable young woman, part of a documentary photography series examining Manchester Street style
Professor Abebaw Yohannes
A photograph of Professor Abebaw Yohannes part of a commercial photography commission for Manchester Metropolitan University
A portrait of a fashionable young woman, part of a documentary photography series examining Manchester Street style
Brett Hodgson
A photograph of Brett Hodgson - Rugby League player for Warrington Wolves, Widnes Vikings. Part of a series of portraits of sportsmen
Professor James Selfe
A photograph of Professor James Selfe part of a commercial photography commission for Manchester Metropolitan University
Dr Graham Honeyman
A photograph of Dr Graham Honeyman CEO of Sheffield Forgemasters. Part of a commercial photography commission for the Daily Telegraph
Ghislaine Howard
A portrait photograph of artist Ghislaine Howard part of a portrait photography commission to document university alumni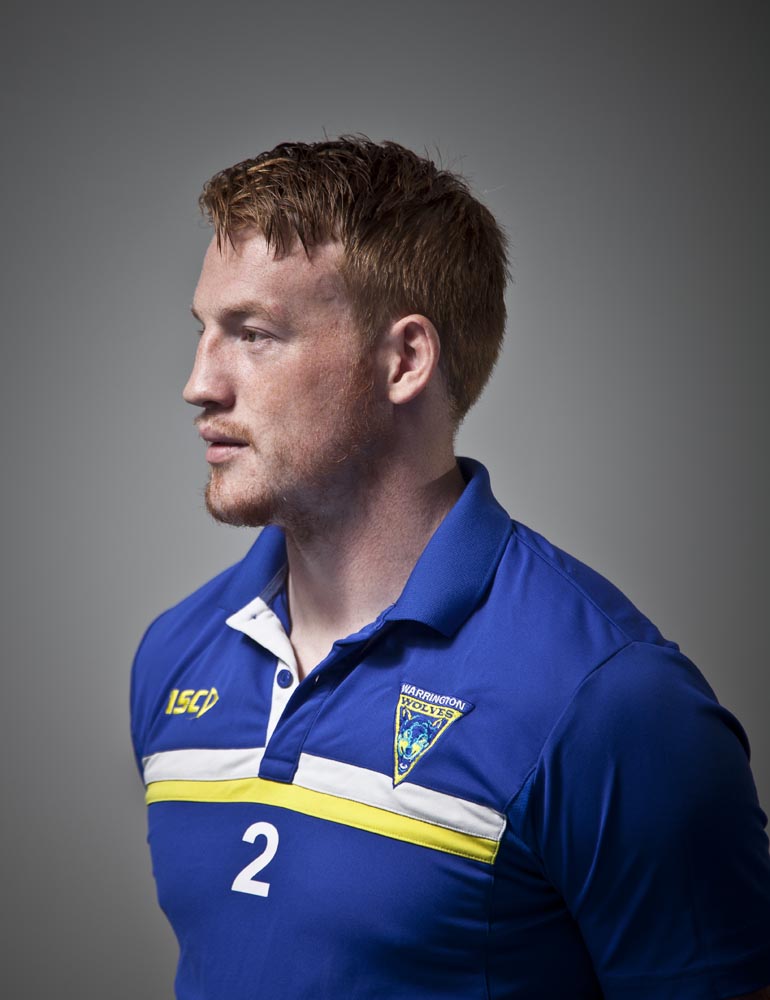 Chris Riley
A photograph of Chris Riley - former Rugby League player for Warrington Wolves, Widnes Vikings now an autism carer. Part of a series of portraits of sportsmen
Eugen Bopp
A photograph of footballer Eugen Bopp, formerly of Nottingham Forest, Basford United. A documentary photography commission for 11 Freunde (Berlin)
Professor Peter Goodwin
A photograph of Professor Peter Goodwin of Manchester Metropolitan University. Part of a portrait photography commission of academics
Derek Boaler
A photograph of Derek Boaler of AMRC, Sheffield. Part of a documentary photography project on British engineers
John Baragwanath
A photograph of John Baragwanath of AMRC, Sheffield. Part of a documentary photography commission on British engineers
Nadia Nadim
A photograph of footballer Nadia Nadim of Paris Saint Germain formerly of Manchester City Women. Part of a photography commission for Scandinavian Airlines
A photograph of an aerodynamics researcher at Manchester Metropolitan University. Part of a documentary photography series on British engineers
Helen Knowles
A portrait of Helen Knowles, Artist, curator of the Birth Rites collection. Part of a portrait documentary series on female artists
Ian & Andrew McMillan
A photographic portrait of poets Ian and Andrew McMillan. Part of a portrait photography commission for the Sunday Times 'Family Values'